Transparent Labs Grass-Fed 100% Whey Protein Isolate Review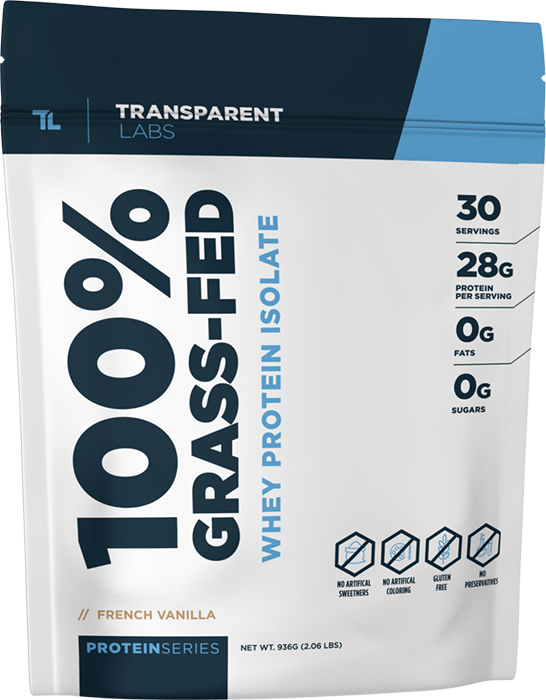 Transparent Labs created this whey to provide a cleaner source of energy and muscle building amino acids, without the nasty side effects that can come from other proteins.
When searching for a protein I usually look for a whey isolate because of the purity of the whey, it is easier to digest and I usually feel better after drinking it. The supplement industry has begun to try to keep up with the needs of those of us who are constantly searching for a better whey. And Transparent Labs has taken a shot at providing a supplement which is guaranteed to be purer than anything else on the market.
Not only do they claim to use protein entirely from grass-fed cows, but boast of no artificial sweeteners, food coloring, artificial preservatives, and this protein is absolutely gluten free and non-GMO.
In this review I aim to highlight the best parts of a complete organo-protein and give perspective on the benefits of investing in grass-fed versus corn-fed protein sources.
Click here to learn more about 100% GRASS-FED WHEY PROTEIN ISOLATE at Transparentlabs.com
First Impression of Transparent Labs 100% Grass-Fed Whey Protein Isolate
The first thing you should notice about this protein is the fact that in every scoop (of 31.33g) there is 24g of protein. That's nearly 77% of your powder that is protein, which is excellent even when compared to other proteins on this list. And the remaining 23% is made up of completely natural ingredients and fillers to give it it's taste.
The next thing that I notice is that it does actually taste decent, this may come as a shock to many who are convinced that entirely organic supplements can't taste good. But this product not only is made exclusively with natural additives, but those additives are formulated in a way that makes this taste better than the synthetic, artificial products you've been looking at.
Digging Deeper into the Transparent Labs 100% Grass-Fed Whey Protein Isolate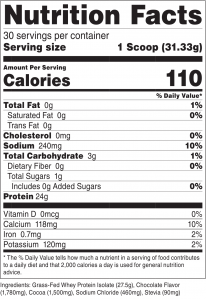 Grass-Fed Whey Protein Isolate: We've already talked about this a little bit, but this is the most important part of this supplement. Grass-fed insures that you are getting the cleanest and best quality protein isolate available. What this means for consumers is that there are no antibiotics or pesticides which may be found in a whey product that has not been properly purified. This protects the quality of the protein you're getting and improves the way you will feel after drinking it.
Chocolate Flavor: Chocolate flavor is a substance based off cocoa powder, it includes natural ingredients to boost the flavors of the cocoa and give it the sweet flavor without adding sugar.
Cocoa: this is used to enhance the pure chocolate flavor and give an extra delicious and entirely natural chocolate taste.
Sodium Chloride: (Salt) is an entirely natural form of preservation that is encouraged to be used in most organic supplements that are meant to be stored.
Stevia: Stevia is a lesser known, but altogether better substitute for sugar. It is also entirely natural and has no calories. Stevia is sweeter than sugar and most alternatives, which is also great because you need a whole lot less of it to get the same effect.
Will It Really Work?
100% yes, this product really will work. That's an easy answer though, most isolates that you get will work to build muscle if used properly.
What you should be asking here is what all am I getting from 100% grass-fed whey that I'm not getting from traditional whey? And the answer is that you're getting a clean bulk, with a clean product.
There is also an argument that can be made here that much of the protein shakes you may be drinking are contaminated with the growth hormones that are injected in cows to make them bigger for the slaughter. Those hormones are transferrable to the milk, and the protein taken from that.
While this isn't a guaranteed outcome of all whey proteins, especially isolates, grass-fed insures that your gains are entirely clean and without any risks.
What Do Users Say?
Users are generally impressed and happy with this product. Most agree that it not only tastes great, but it feels great. Nearly every review is glowing and excited about the product, leaving it to average 5 out of 5 stars. The only real bad review I could find was from someone who was not thrilled about the packaging and asked for the old jar style to come back, they gave the product a 2 out of 5. But even within that review they admitted that the product was still quality and tasted great.
Is Transparent Labs 100% Grass-Fed Whey safe?
Yes, it is probably safer than any other protein you can find on the market thanks to it being grass-fed protein. This entirely natural product contains no GMO's, antibiotics, steroids or other hormones. It has no gluten, artificial flavoring or preservatives, and no artificial sweeteners. So basically all the scary things that can sometimes be in supplements are not included.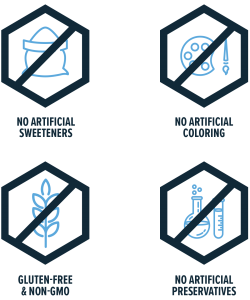 What to Know if You're interested in Buying Transparent Labs 100% Grass-Fed Whey
Transparent Labs is not sold on Amazon, but Esupplements.com does sell it for a great price. Also the Transparent Labs home page is a great resource if you have any further questions about this product.
They ship to most countries throughout the world and promise to have it shipped by the end of the next business day. There is a small list on their webpage of countries they do not ship to because of concerns about fraud.
Transparent Labs does do full refunds if you purchase from their site, but only if the product is returned to them within 30 days of purchasing and the money will be returned only to the credit card it was purchased with.
They will also only take returns if the packaging is unopened and unharmed in any way.
Tips for Best Results
1st and foremost to note about this product is that if you blend it at too high of a speed you will get foamy protein. So blend it slow and smoothly for the best results.
This protein is a great meal replacement when mixed with other fruits and veggies and generally plays well with other ingredients you may want in your protein shake. Because it is an isolate that also means it will digest faster, so you won't feel gross or bloated, and you can drink it relatively shortly before working out if you are in need.
As with all proteins, you won't gain muscle mass if you are drinking this alone, working out is necessary to see any gains. But, those gains will be clean and safe when you use transparent labs product.
Final Thoughts
This product is clean and will do what you want it to. The fact that it comes from grass-fed cows is a great added bonus, while not entirely necessary it does have some great benefits.
If you do plan on trying this supplement I would recommend the vanilla because it mixes so well with other ingredients.
I would also recommend looking at Esupplements first to see if they will ship to you because they offer free shipping for the 30 servings package.