Protein for Weight Loss
For men and women, there's more to sculpting a better body than simply building muscle. For anyone looking to get in great shape, weight loss and fat burning are vital to your overall appearance and protein can be a great way to enhance your efforts.
However, many people looking to lose weight, are under the impression it's better to focus on cardio and simply cut calories, rather than eating a protein-rich diet.
Unfortunately, many individuals who want to lose weight, only believe Protein is for gaining mass and adding serious amounts of muscle.
The truth is, using protein for weight loss can make a huge difference in how quickly you burn fat and lose weight and is crucial to helping you reveal a ripped, sexy physique. Protein can help improve your physique in several ways as it helps you lose weight including:
1. Protein Prevents Muscle Loss
2. Protein Boosts the Metabolism
3. Protein Suppresses the Appetite
Proteins are made of long chains of amino acids. There are 22 different types of amino acids and the body needs all of them to function properly. There are, likewise, many different types of protein, all helping the body in different ways and to different extents. Depending on what you're eating, the protein in your food has various applications in your body.
Click Here to See the Best Protein Powders for Weight Loss
How Can You Use Protein for Weight Loss?
Although protein is vital for a wide variety of bodily functions and processes, protein can help you lose weight in three key ways: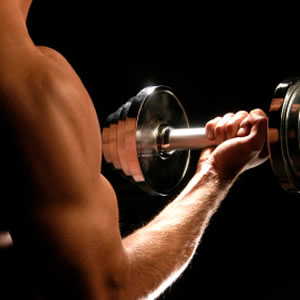 1. It Prevents Muscle Loss
During weight loss, our bodies often lose muscle mass, but leucine has a direct signaling effect on muscle which prevents this process from occurring.
The great news often overlooked when consuming a high-protein diet is the fact that the weight you do lose will mostly be fat, not muscle. Whereas on a strictly high-carbohydrate weight-loss diet, much more muscle mass is lost, generally resulting in up-and-down results.
2. It Boosts Your Metabolism
There is an important element found in high doses of quality protein called leucine. This chemical can revitalize a slow, sluggish metabolism. Most individuals who add regular exercise to their routine while taking protein notice a significant boost in energy as their metabolism begins to work harder.
A high-protein breakfast can increase your metabolic rate by thirty percent for as long as twelve hours, the calorie-burning equivalent of a three to five mile jog. Fats and carbohydrates are easy for your liver to use, increasing liver metabolism by only four percent. Whereas protein must be taken apart and re-assembled for use elsewhere in your body.
This dynamic effect of protein has recently been shown to be the key in supporting your natural ability to burn fat at a faster rate when consuming a diet higher in protein.
3. Appetite Suppression
Consuming higher levels of protein is an effective way to control your appetite. Individuals participating in a study published in the American Journal of Clinical Nutrition reported greater satisfaction, less cravings and greater weight loss and fat reduction after increasing protein to 30% of their diet. While tracking their diet, individuals consumed an average of 441 fewer calories each day.
In another study, published in the Journal of Nutrition, individuals on a high-protein diet combined with regular exercise saw improved weight loss and fat loss in addition to healthier blood fat levels. While researchers aren't exactly sure how protein helps to limit the appetite, research continues to show dieters who incorporate a protein-rich diet with regular exercise have better control over their appetite and calorie consumption.
How Much Protein Do You Need for Weight Loss
In addition to contributing to muscle growth, protein can help you lose weight so effectively that learning how to incorporate it into your diet may be the only weight-loss program you'll ever need. If you use it to boost your metabolism, protect your muscles and control your appetite, you can be sure you are losing pure fat, and at a faster rate than ever before.
The ideal amount of protein varies for every individual. To get the benefits of a protein-rich diet, it's recommended individuals consume between three-fourths of their ideal body weight to three-fourths of their actual body weight in grams.
For example, if an individual weighs 200 pounds and their ideal weight is 175 pound, that person should aim to consume anywhere from 130 to 150 grams daily. Because every gram of protein is equal to four calories, your protein intake should be around 520 to 600 calories or about 25 to 30 percent of your overall calories.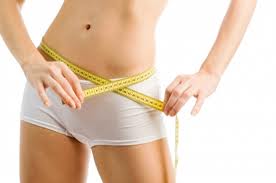 If you have a difficult time incorporating protein into your diet, the best weight loss pills usually contain ingredients that help with muscle building and protein supplementation.
We have reviewed hundreds of protein powders, and the product we feel most confident in recommending is Myotein. It gives you all the benefits of a protein powder, as well as other pre-workout ingredients, at a completely affordable price.