R3 Extreme Review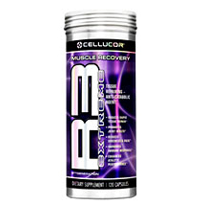 Just as a quarterback needs his blindside protected, so do your exercises need to be backed up and protected by a post-workout supplement that can offer additional support and muscle building.
R3 Extreme claims to be a supplement that can help to build up and support you muscles after a long hard workout at the gym using natural ingredients. Let's take a closer look and see if R3 Extreme will be able to provide you with the support you need or if you will be left looking for a way to get more out of your daily workouts.
The Formula
R3 Extreme is made using natural ingredients to give you the benefits you are seeking in a post-workout supplement. R3 uses an immunity blend and R3 Extreme blend to deliver these benefits to you.
The immunity blend contains: N-Acetyl-L-Cysteine NAC that is the precursor of an antioxidant that is useful in the prevention of cell damage and is known for its anti-inflammatory properties, Larch Arabinogalactan which is a probiotic taken from the bark off larch trees, it speeds the immune system response and also functions as an anti-inflammatory agent, Beta-1,3-Glucan reduce recovery time by producing and Vitamin C for free radical eradication and proper immune functioning.
Additionally, as mentioned there is the R3 Extreme compound which includes: Quercetin, Curcumin, pTeroPure, R-Alpha-Lipoic Acid, Piperine and Hyaluronic Acid. These ingredients together add an additional immunity boost, increase energy and endurance, decrease inflammation and improve recovery time.
Benefits of Using R3 Extreme
According to manufacturers, R3 Extreme is your defensive line against disease and muscle breakdown. It does you no good to build up muscle through intense workouts if this muscle cannot be maintained and is broken down while you sleep.
There are various user reviews for this product, among which are reports of the following benefits:
• Decreased pain after workouts
• Immune System Boosts
• Improved Joint Pain
Overall consumers have rated this product at a 9.6 out of 10 possible points and the majority of users would recommend it to a friend or family member.
Additionally, there were no reports of negative side-effects with use; however, one user reported weight gains, instead of weight loss like he was expecting.
Other Important Information
You can find R3 Extreme for about $69.99 for 150 capsules. We were unable to find any specific instructions for use, so we are unsure how long this product will last. It also does not come with any kind of satisfaction guarantee. Because of this, we would recommend speaking to your doctor or health care professional before use, especially if you have any pre-existing medical conditions.
What We Think
Even though this isn't a protein powder, it seems, according to consumer testimonials, it is able to give you the support you need for muscle building and strength. As a result, we believe it is worth trying out if you have the money to spend on it. If you would prefer something with more proven results, there are other supplements on the market that have clinical research available and we would suggest looking at one of those other supplements before considering R3 Extreme.