5 Muscle Facts You May Not Know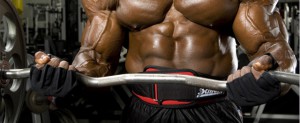 It's true, building muscle takes weight training. But from there, too many people get lost or confused about their muscles.
Your muscles are critical and complex, yet understanding can help you get on track to developing, building and increasing your lean muscle mass.
FACT #1: Muscles Don't Have to Be Bigger in Order to Be Stronger.
The amount of force you can exert with your muscles depends on both the size and the number of muscle fibers regularly used.
Every time you push your muscles to go the extra mile, your body learns to properly use already existing muscle fibers, and your carefully worked arms and legs won't start bulking up until after you can activate most of your muscle fibers at once. By the time you reach that point, you've already gained a great deal of strength without necessarily adding size to your muscles.
Some people are disappointed when they don't see rapid results after months of training, but the process takes time and a serious long-term commitment.
FACT #2: Repetitions Without Enough Resistance Won't Build Muscle
Many women (and even many men) are afraid of lifting too much weight, thinking they'll build big, bulky muscles, so they opt for lighter weights and seemingly endless repetitions to "stay toned." However, you can't really tone a muscle.
You can build up strength and endurance by "overloading" a muscle during strength training, but simply moving it without has very little benefit. The idea behind doing loads of reps with little weight to get toned is just a myth. The real goal most people are looking for when they want to tone is really they want to add definition. And the key to adding definition is to burn fat covering up your muscle.
To really get the definition you're searching for, you need a combination of weight training (with enough resistance), cardio and a reduction in your calories so you actually burn fat.
FACT #3: Overdoing It on the Cardio Can Inhibit Muscle Growth
Any exercise is better than none at all, but many think that cardio can double up as strength training – after all, it works major muscle groups, right?
Unfortunately doing more than 45 to 60 minutes of cardio forces your body to breakdown muscle tissues and proteins in order to provide you with the extra fuel you need to keep going. Either alternate your cardio workouts every other day with strength training (so you can keep them separate), or keep the cardio to a short 15 to 20 minutes halfway into your strength training workout.
FACT #4: Lifting Weights Won't Make You Look "Buff"
As much as we'd love to have that perfectly sculpted body we see on magazines and in fitness advertisements, it takes more than just hitting the weights to achieve amazing muscle definition (like we talked about above).
Much of your physical appearance depends on how much body fat sits on top of those muscles rather than how strong or big those muscles actually are. Very few of us have the genetics to be able to safely trim fat so much that the muscle shows through, but everyone can look fit and healthy through regular exercise (both weight training and cardio) and a balanced diet.
FACT #5: High Amounts of Protein Won't Directly Build Large Muscles
Your muscles are made up mostly of water and protein, so it is important to get adequate amounts each day. However, your body also needs a wide variety of fruits and vegetables in order to stay healthy and not even bodybuilders need to exceed the maximum recommended amount each day.
The body can generally only digest so much protein every hour and the excess can either be stored as fat or excreted. Consuming more protein than recommended has little to no benefit. Protein is more of an indirect resource for building muscle as it helps to burn fat, post energy and speed the recovery process.
Additional Muscle Facts
Muscles are fibers that contract and relax to move your body.
Muscles are either voluntary or involuntary. Voluntary muscles are used when you decide to use them. Involuntary muscles work automatically.
The body's longest muscle in the body is the sartorius muscle located on the inner thigh.
The body's widest muscle is the external oblique located around the side of the upper body.
The Body's biggest muscle is the gluteus maximus, or your buttocks.
The Body's strongest muscle is the masseter muscle located in the jaw.
Muscle makes up around 40% of your body's total weight.
You use 17 muscles to smile and 43 muscle to frown.
For every pound of muscle you gain, the body burns an extra 50 calories a day.
75% of muscle mass is water.
Speaking takes 72 different muscles.
The tongue is actually 16 separate muscles.
Make the Most of Your Muscle!
Building muscle involves a great deal of patience, determination and flat out consistent hard work. Finding that perfect balance between cardio, strength training and dieting is never easy, but it is possible if you have the right muscle facts in front of you. Don't let myths and rumors hold you back from making the most out of each workout.