Kodiak Chiropractic Cream Review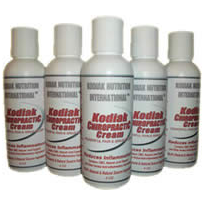 Different types of supplements help to build muscle after workouts, but there is a product available that helps to alleviate muscle pain as well. Kodiak Chiropractic Cream has helped many people to get their workout in and speed up their post-workout recovery time to help with everyday activities, increase muscle action, as well as provide a way to go back to the gym the next day.
Of course, Kodiak Chiropractic Cream is used for more than muscle relief after workouts. It can be used to help relieve sinus congestion, ease headaches or migraines, as well as help with certain types of disorders. Through the use of natural compounds of ingredients, Kodiak Chiropractic Cream creates ways to target a sore spot and relieve pain.
Ingredients In Kodiak Chiropractic Cream
Kodiak Chiropractic Cream uses a variety of different ingredients in order to help alleviate pain as well as promote skin and tissue health.
The ingredients that focus mainly on relieving pain or soreness are Cetyl Myrostoleate, Glocusamine, Chondroitin, and Aloe Vera. These ingredients work with Shea and Cocoa Butters, over 60 Essential Oils, and several different Vitamins and Herbs to help promote relief and health.
Pros
Because Kodiak Chiropractic Cream is easy to use and quickly absorbed, it helps to relieve pain in specific spots directly after a workout or whenever pain is felt. It can be used as frequently as needed in order to provide more than a temporary relief of pain. The natural ingredients are less likely to cause adverse side effects than other types of pain relievers.
This cream is usable and helpful for all types of individuals. It is used by several professional athletes and trainers, as well as by those who are just starting their workout routines or increasing the intensity. In fact, Kodiak Chiropractic Cream is designed for anyone who is over exerting their muscles. Through the consumer reports we found, there are no adverse side effects reported.
Cons
If Kodiak Chiropractic Cream is used too frequently, there is a chance that it will become pricy. At $25 for a four ounce bottle, it does not provide a lot of product for the dollar. Kodiak Chiropractic Cream advertises that a little bit of the product goes a long way, so if used sparingly it could be less expensive.
Though there are a lot of consumer reviews from professionals such as athletic trainers and medical doctors, there are no scientific reviews for Kodiak Chiropractic Cream. Kodiak Chiropractic Cream mentions that, since the cream is an herbal remedy, it may not be a good product for everyone. They suggest going to see a doctor before using the cream.
Overall Value
Overall, Kodiak Chiropractic Cream does seem to function exactly as it says it will. However, it may not be the best type of post-workout relief cream for everyone. We would recommend trying Kodiak Chiropractic Cream, but doing as the company suggests and visiting a medical doctor beforehand. It is a little pricy if used too often, but is not too bad if used occasionally.