Fuel Plex Review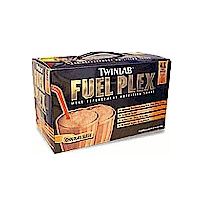 Used as a strong meal replacement, Fuel Plex is meant to give you the protein drink and supplement that will change the way you look at weight loss.
With Fuel Plex, you will finally be able to get 45 full grams of strong whey protein as well as a formula enriched with essential amino acids such as l-taurine, l-glutamine, and l-arginine. It also has BCAA's according to their own reports. And of course, it has a delicious taste. But does Fuel Plex actually work?
About Fuel Plex
Fuel Plex uses 45g of protein, which is almost double the expected amount! They use an artificial sweetener known as sucralose. While they may be lower calorie, these sweeteners have been proven in clinical studies to increase rates of obesity by reeducating your body in a harmful manner.
With Fuel Plex, you get only the lowest quality proteins, and so even though 45g may seem like a lot, it is not. And it doesn't really have essential or considerable levels of powerful and essential amino acids.
Conclusion
We would definitely recommend that you find something else. Fuel Plex is just another waste of time and money. It is more likely to contribute to obesity than to produce muscle, and obviously enough, there are far better options available.
Fuel Plex is a pure waste of time and money, and frankly speaking, we would definitely recommend that you look into other options that will actually come through and actually help you to achieve better benefits and results.