Fuel Plex Lite Review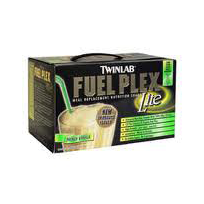 Giving you a strong blend of only the best proteins, Fuel Plex Lite will help you to finally get a smooth, creamy shake that mixes instantly with water.
With Fuel Plex Lite, you will finally be able to get half the calories, instantized mixes in seconds, and it is enriched with only the best amino acids and other powerful ingredients.
With Fuel Plex Lite, they promise that you will finally get no added sugars and further, no cancer or fat causing aspartame! Now all of this is obviously potentially important. But does Fuel Plex Lite actually work?
About Fuel Plex Lite
Fuel Plex Lite has about 25g of protein, which sounds about right for the right kind of formula. They also have quite a few essential vitamins. While their amounts of protein is right in the middle, where it should be, they don't actually have the quality of protein needed for success. With Fuel Plex Lite, you will get a formula that will actually cause side effects.
Yes, they talk about adding no sugars. But they have a full gram of sugar. So obviously, that's not true. There are various other problems with Fuel Plex Lite, and it's more of a glorified multivitamin than anything else. So we would definitely recommend finding something else.
Conclusion
Fuel Plex Lite is not a product we would ever recommend. It does not actually have the right ingredients, the right amounts, or anything else. With Fuel Plex Lite, you will only end up suffering more side effects, and there are stronger formulas out there that generally have about 24-26g of high quality protein that you will never find here.