Bulk Up With These 4 Simple Tips and Tricks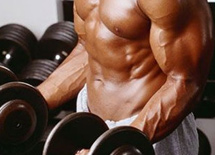 There are few things more satisfying than being the "big man on campus."
You get to strut your skills in the gym and grunt all you want as you tear into the weights as if they weighed nothing at all. Your arms bulge without flexing and your legs look like they've been sculpted by Michelangelo.
Unfortunately, there are very few of us capable of having the muscular structure of a Greek god, and for the rest of the skinny guys going to the gym or taking a trip to the locker room can quickly turn into an embarrassing situation.
Whether you're naturally skinny or you recently lost a lot of weight, these 5 tips and tricks can help you pack on the pounds of muscle and bulk up better than ever before.
Protein, Protein, Protein
Everyone athlete knows that the secret to building bigger, stronger muscles is to eat plenty of protein. The more protein your body has access to, the larger your muscles grow. However, your body is constantly converting your protein stores into hormones, enzymes, and antibodies, so you'll need to pay extra attention to your diet.
According to a study published in the Journal of Applied Phsyiology, the recommended amount of protein is about 1 gram of protein per pound of body weight, which roughly 175 grams if you're a 175 pound man.
Protein powders and shakes can certainly give your workout an extra boost, but try to balance your diet between protein, carbohydrates and fats to get the best results.
Work Major Muscle Groups
Don't even think about spot training – that's just a myth! If you really want to bulk up, then you'll have to focus on your whole body rather than an individual area. When you're first trying out a new workout routine, almost any workout will be enough to trigger protein synthesis, but as you adapt, you'll need to focus on what will challenge your body the most: working major muscle groups such as the legs and chest.
In order to bulk up, experts recommend that you do your full body workout every other day, allowing your muscles to rest for up to 48 hours between sessions. If you can't fit a full session, then at least focus on working different muscle groups on different days, such as your legs and back one day and your chest the next in order to maximize your muscle recovery time.
Fuel Your Muscles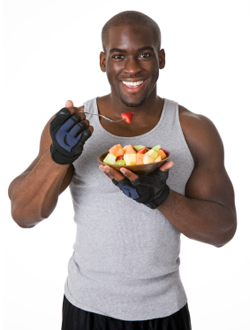 After an intense workout, your body will be desperate to replenish your fuel stores, pulling energy from wherever it can. If you're not eating correctly, the body will even break down protein to convert it into useable energy, making it difficult to pack on the pounds.
The best way to ensure that you stay supercharged and ready to go is to make sure that you fuel your muscles with carbohydrates within 1-2 hours after your workout.
According to Doug Kalma, R.D, and director of nutrition at Miami Research, "Post-workout meals with carbs increase your insulin levels" and as a result, it slows the rate your body breaks down protein.
Don't Overtrain
We know you want to bulk up and you want to bulk up now, but overdoing it in the gym won't give you overly large muscles. Not only will this increase your risk of injury, but the next day muscle soreness and chronic fatigue will do you in faster than it will bulk you up.
Your downtime is just as important as your gym time, and during sleep, your body releases bodybuilding hormones such as testosterone and HGH, making absolutely essential that you get enough sleep each night.
Additional Suggestions
With these 4 simple steps, you can start bulking up and building the bigger, stronger body you've always wanted.
Keep in mind, however, that your genes and your body type may make it difficult to bulk up – but not impossible. With determination, careful diet and exercise, and time, you'll have everything you need to get ripped.