Best Bodybuilding Supplements for Muscle Growth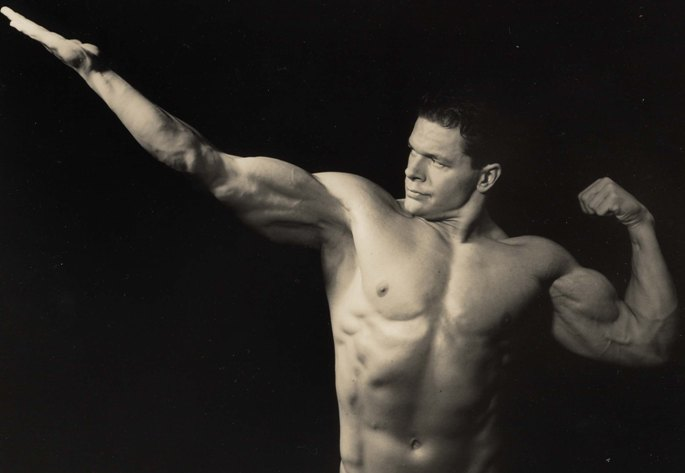 Just about every bodybuilder or anyone serious about adding muscle mass knows the road to getting ripped is often difficult, especially without the right supplements.
You can drop fat and build muscle for weeks on end, only to hit a wall you just can't seem to break through.
There are a number of reasons bodybuilders turn to supplements from hitting the wall to getting that extra boost. The right supplement can help support any weight training activity, igniting fat burning while preserving your lean muscle tissue to help anyone get the show-ready body.
The dietary supplement industry rakes in sales of $61 billion every year, meaning there are a lot of products out there for you to choose from. So what are the best supplements for building massive muscle?
We'll help you learn more about supplements by taking a look at the three basic bodybuilding supplements that will give you the greatest benefits.
1. Protein Powders
Protein is just one of those supplements everyone from bodybuilders to athletes is talking about, and for good reason.
Because protein is essential to building muscle, many bodybuilders choose a protein-based supplement, often in powder form. Protein powder comes in various forms, including milkshakes, bars, oats, bites, and ready-to-mix drinks. These supplements are often intended for use in the place of a meal, and are usually consumed immediately before or after a workout.
Protein powders work by stimulating protein synthesis, or the increase of lean muscle fiber. Because they contain a wide array of amino acids, they held support energy levels and overall immune system health.
Why Use Protein: Supports aerobic and anaerobic exercise, helps spur bone growth, beneficial for low-calorie diets, speeds muscle recovery, helps control your appetite, supports healthy muscle growth.
Best Protein Supplement Products:
Myotein – With 26 g of protein per serving and 6 different proteins, Myotein fuels the body for serious results.
Gold Standard Whey – Supplies your body with a higher concentration of Whey protein than any other product.
100% Casein Protein – Casein protein is absorbed slower to help you get lasting protein benefits.
Syntha-6 – Multi-Functional micellar protein matrix helps with rapid muscle recovery.
Zero Carb Isopure – For serious muscle builders, Zero Carb Isopure includes 50 g of protein in every serving without the fat, sugar or carbs.
2. Testosterone Boosters
Testosterone is an extremely effective supplement particularly for anyone over the age of 30. As your testosterone levels decline so does your body's ability to build and sustain healthy muscle.
By the time you reach your 30s, your testosterone levels decline steady at a rate of one to two percent per year, affecting your energy, mood and ability to gain muscle.
By boosting your testosterone levels, you'll have access to higher energy stores, a greater libido, more muscle mass, and a better overall wellbeing. With this new energy, you'll also be able to work out and spark fat burning and muscle development, which will improve your body composition.
The best testosterone supplements stimulate the increase of free testosterone produced in the testes and pituitary gland, meaning that it will not be bound to the chemical globulin and reserved for other uses. Working properly, testosterone supplements allow increased testosterone to flow to your muscles and give you extra support.
Pros: Effective testosterone supplements can naturally increase the testosterone level within the body in a safe and healthy way.
Best Testosterone Supplement Products:
Syntheroid – Boosts testosterone levels to increase muscle development, burn fat and trigger protein synthesis with all-natural ingredients.
Testogenix – Patented ingredients can help raise testosterone by 42%.
Alpha T1 – Fast-acting testosterone booster helps break down fat and build muscle.
Testoserum – Highest-rated Testosterone serum to increase muscle and raise energy levels.
MyoRipped – All-in-one testosterone booster and fat burner helps you sculpt a defined physique fast.
3. Creatine Supplements
Finally, creatine is one of the most scientifically-tested and supported methods of building muscles. Coming in many different forms, creatine is an organic acid that occurs naturally in the body and supplies energy to muscle cells through replenishment of ATP. In this way, creatine gives you more strength and energy to build more muscle mass. It has also been clinically-proven to help recovery time, brain function, and mental fatigue.
Creatine is especially effective when combined with protein and carbohydrates, sparking protein synthesis. It is one of the more popular supplement choices among bodybuilders because its results are so fast.
Pros: Works quickly, and the most proven supplement available to build muscle.
Best Creatine Supplement Products:
Decacor Creatine – Highest concentrated creatine with 10 different forms of creatine.
Myoswell – Comes in a triple-release formula for immediate and lasting absorption and digestion to help prevent creatine bloating.
BSN CellMass – Replenishes key electrolytes and helps refuel the muscles.
Micronized Creatine Powder – Another great Optimum Nutrition supplement filler and additive-free.
Cell-Tech Hardcore – Anabolic creatine supplement to give you maximum muscle gains.
How to Choose the Right Approach
Many people opt to go with all three supplements if they're serious about bodybuilding, but not all are necessary for every individual.
You are the person in the best position to decide which of these approaches will work best for you. Your own health, physical needs and bodybuilding goals should help you make your decision.
For great results combine a protein supplement with testosterone and creatine and make sure you're hitting the weights to really see muscle building results.